Description
Accurate Nearfield Monitoring for Every Studio
JBL 305P MkII active studio monitors are a great nearfield solution for any serious audio engineer or music producer. They're great for mixing music in your DAW software, editing video, or any other task that requires monitoring accuracy. JBL designed the 305P MkII with advanced features acquired from their 7 Series and M2 Master Reference Monitor, making legendary JBL performance accessible to every studio. JBL's innovative Image Control Waveguide works in concert with refined transducers to deliver a well-defined and incredibly dimensional stereo image. Ask anyone at Sweetwater: from surprisingly rich lows to smooth highs, you'll find it easy to produce great-sounding recordings with JBL 305P MkII studio monitors.
Incredible stereo imaging thanks to an innovative waveguide
When you can clearly hear everything in your mix, you make accurate sonic judgments — which leads to better-sounding recordings. To that end, JBL applied innovative elements from their 7 Series and M2 Master Reference Monitors to give the 305P MkII truly impressive sound reproduction capabilities. The Image Control Waveguide design is one such feature, and it helps the 305P MkII present a deep, detailed soundstage and a wide, room-friendly sweet spot.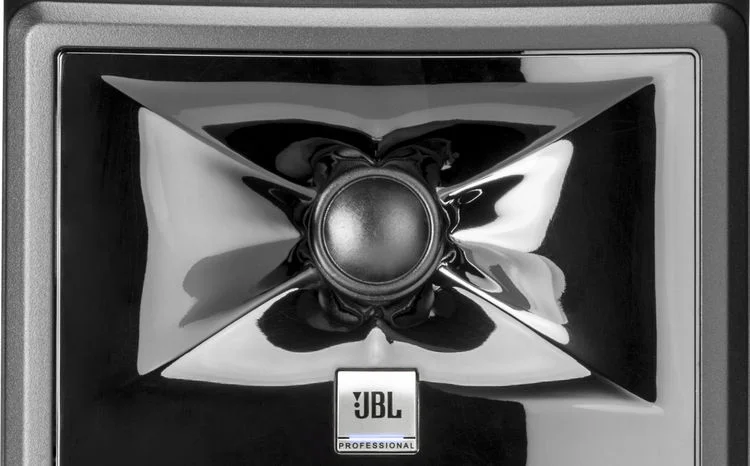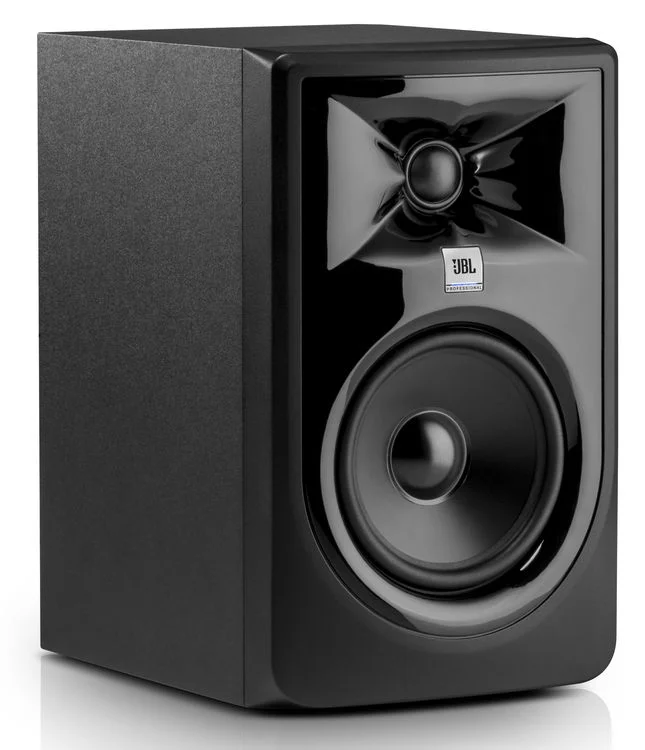 Wide sweet spot equals a better studio experience
We're engineers, musicians, and producers, too — we know you don't spend every second of your studio time in the ideal mixing position. JBL 305P MkII monitors have a broad sweet spot, which means there's less variation in what you hear when you're not in the perfect position. Especially if you have clients in the room, you want consistent sound throughout your studio, and you'll like what you hear from the 305P MkII.
Ported design for greater accuracy at low volume levels
Checking your mix at low volume levels is a great way to confirm your overall balances, but many monitors will suffer in the bass regions when monitoring at low levels. The JBL 305P MkII uses JBL's patented Slip Stream low-frequency port for accurate bass response at low playback levels. The double-flared port shape also reduces the turbulence some ported designs suffer from, meaning that bass response remains pure when you turn the 305P MkII back up.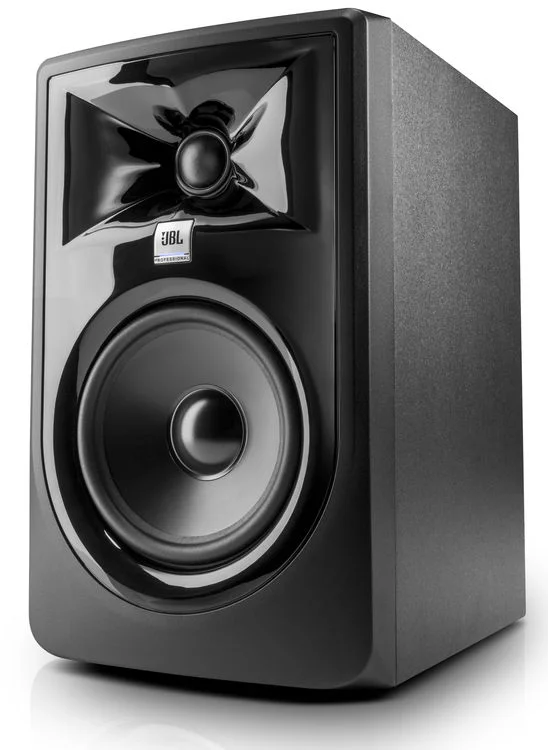 JBL 305P MkII Powered Studio Monitor Features:
Next-generation JBL transducers for optimized transient response and enhanced linearity
Boundary EQ settings compensate for environmentally induced low-frequency anomalies
Patented Image Control Waveguide for detailed imaging and a wide, room-friendly sweet spot
Patented Slip Stream low-frequency port for superior bass performance at all playback levels
Integrated custom Class D amplifiers deliver 82 watts (LF: 41W; HF: 41W) of power for high output and dynamic range
Frequency response (±3dB): 49Hz–20kHz
HF Trim switch adjusts high-frequency output to accommodate room acoustics or personal preferences
Flexible connectivity with balanced XLR and 1/4″ TRS inputs, +4dBu/–10dBV input-sensitivity switch, and volume control
Engineered to JBL Linear Spatial Reference design criteria for outstanding accuracy in any acoustical environment
Strenuous JBL 100-hour power test ensures years of reliability
Shielded for safe placement near magnetically sensitive equipment
Sleek, modern design provides a dramatic flair to any studio
Compact footprint accommodates a variety of studio spaces
Sold individ