Description
UR22C
2 X 2 USB 3.0 AUDIO INTERFACE
No matter where you want to record, your projects should always sound great. The UR22C brings you amazing sound quality in a remarkably compact, tough and versatile package for composing and recording anywhere. Use it with a computer or an iOS device for superb results, wherever you are.
Capture the subtlest nuance of every sound
Fast, reliable connectivity for maximum peace of mind
Compose and record anywhere

Steinberg Plus
Steinberg Plus is a real 'plus' if you own one of our UR-C series audio interfaces. Why Plus? Because we give you a great selection of VST instruments and VST sound loop sets for free. It is our way of thanking you for your investment in the best interface family we've ever made. Steinberg Plus content changes regularly
Features
32-bit/192 kHz audio resolution
The industry-leading converters used in the UR-C series deliver exceptional audio quality, thanks…
Superspeed USB 3.1 with USB-C
UR-C interfaces feature the USB 3.1 Gen 1 SuperSpeed standard, which provides fast, reliable and…
Built to the most exacting standards, with a robust metal casing, the UR-Cs are rugged enough to…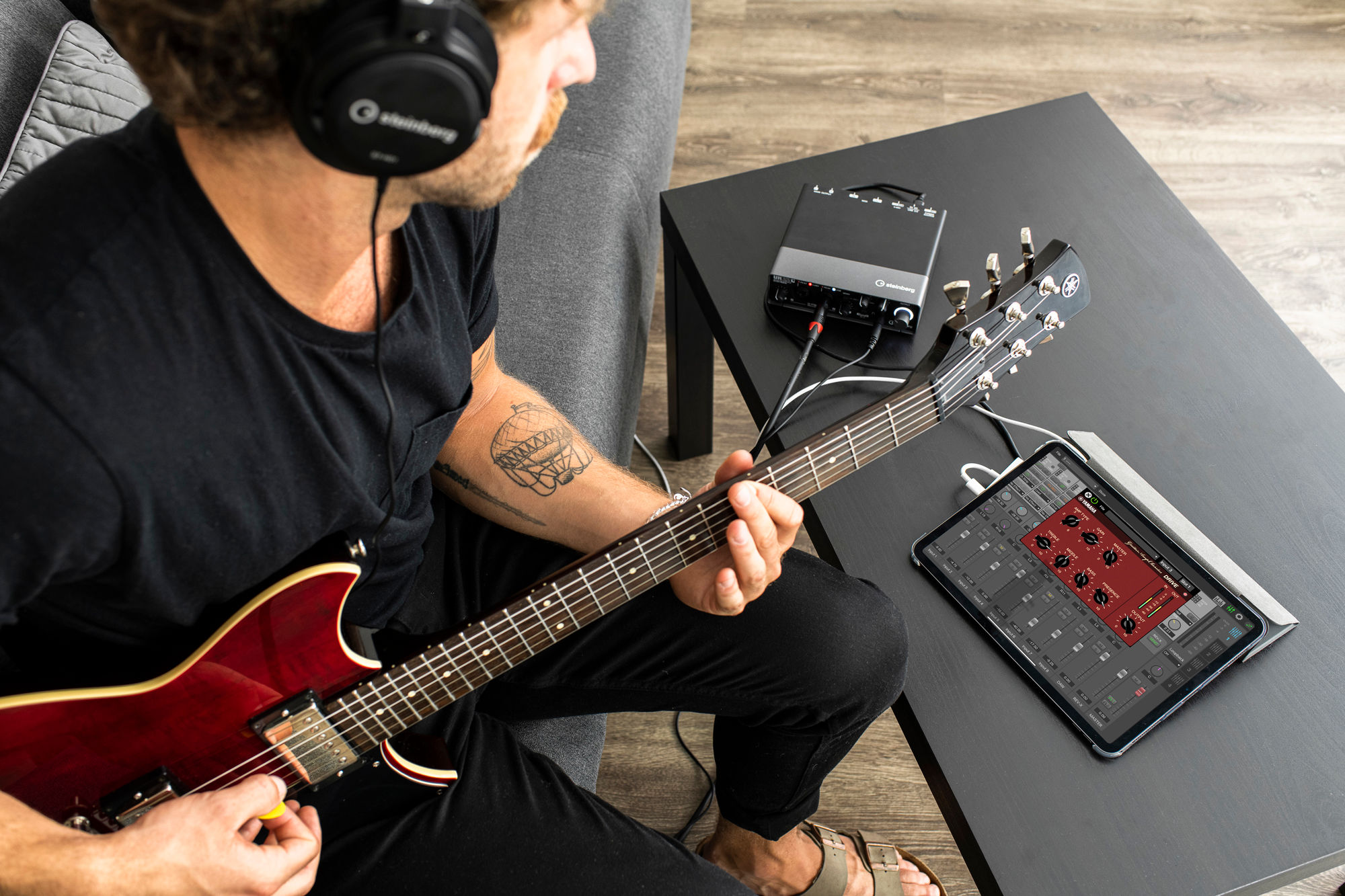 Latency-free monitoring with DSP effects
With built-in digital signal processing (DSP), UR-C interfaces provide zero latency monitoring…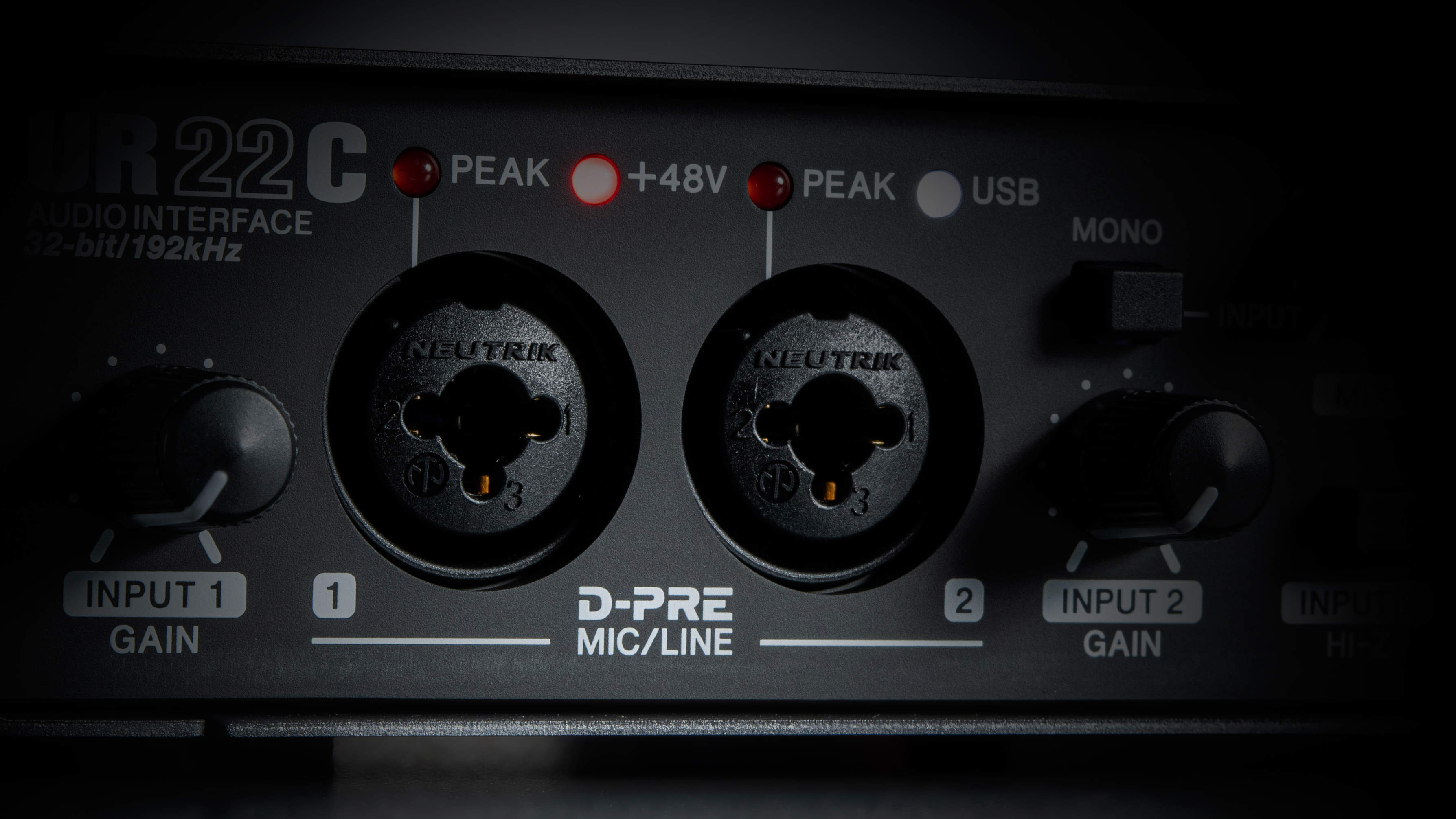 Class-A D-PRE mic preamps
The UR-C series features D-PRE preamps, offering stellar recording quality unmatched in this price…
Compatible with all major audio software
Our UR-Cs are compatible with all major audio software supporting the ASIO, Core Audio or WDM…
Combining UR-C units with an iOS audio application such as Steinberg's Cubasis for iPad, provides…
Included software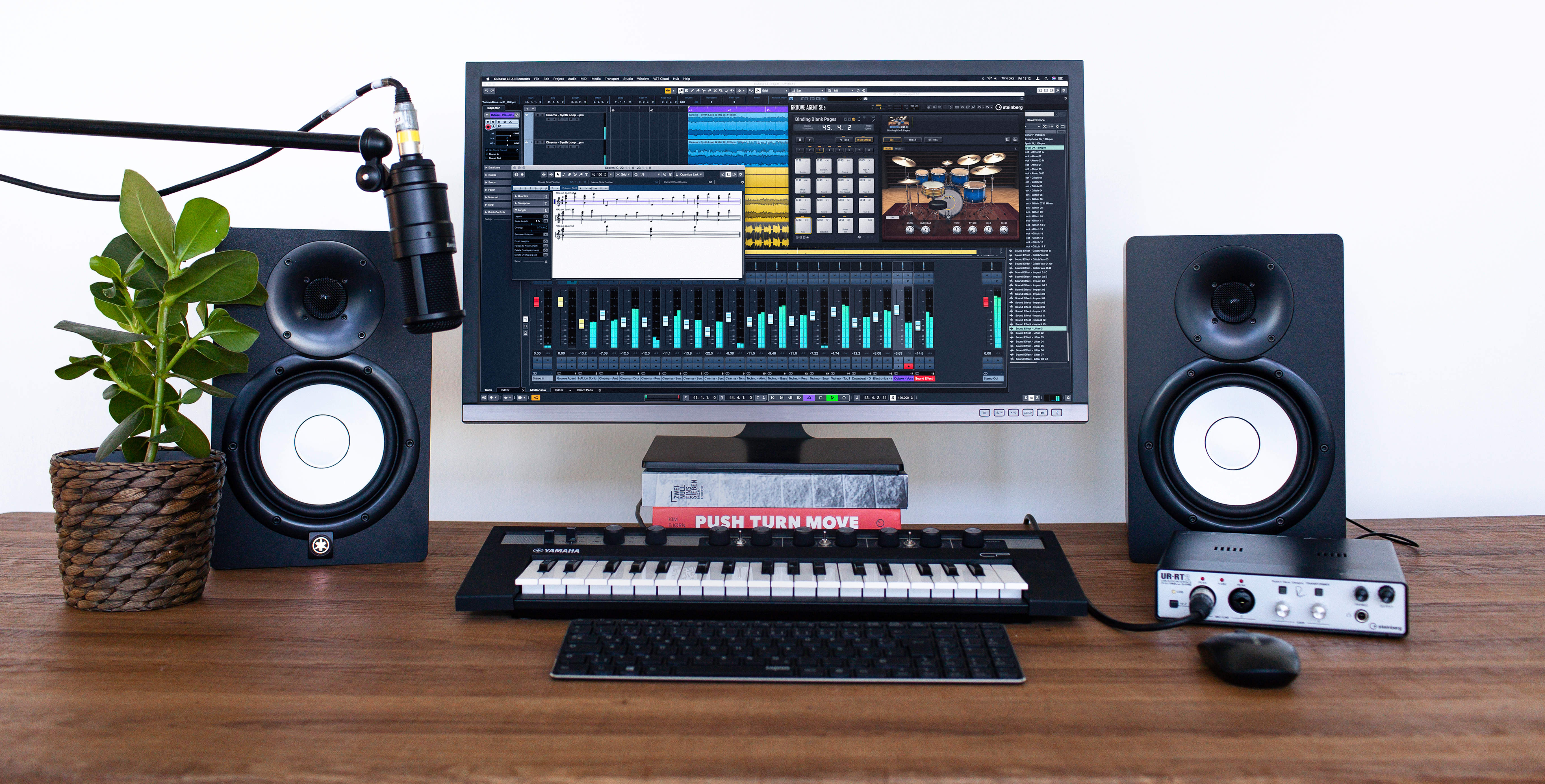 Based on Steinberg's award-winning advanced music production system Cubase Pro, Cubase AI is a…
UR-C's seamless integration with iPad is enhanced by the inclusion of Cubasis LE, for creating…
dspMixFx mixing application
UR-C interfaces provide zero-latency monitoring with effects for every DAW, with straightforward…
Steinberg Plus is a real 'plus' if you own one of our UR-C series audio interfaces. Why Plus…
Included Effects
Bundled effects plug-in suite
UR-C interfaces come with VST 3, AU and AAX versions of the onboard DSP plug-ins, providing many…
The REV-X built into UR-C interfaces is a complex reverb algorithm, renowned for its high-density…
Sweet Spot Morphing Channel Strip
Developed to deliver a highly musical result, the Sweet Spot Morphing Channel Strip combines a…
Guitar Amp Classics are guitar amplifier effects that make extensive use of advanced Yamaha…
Optimized for clean tones, this amp effectively simulates the tight brilliance of transistor…
This is the amp type to use when you want lightly overdriven crunch tones. It simulates the type…
The DRIVE amp type provides a selection of distortion sounds that simulate the tonal character of…
ADVANTAGES OF USING THE UR22C
Produce your songs in the best quality
The UR22C is the perfect audio partner for composing and producing songs anywhere. With inputs for microphones and instruments (including onboard phantom power), MIDI inputs and outputs, latency-free monitoring with DSP effects and fast, reliable connectivity to computers or iOS devices, it is remarkably versatile. Not only that, but with two top class mic preamps, 32-bit/192 kHz recording quality and high-quality components throughout, the UR22C records your performance with stunning clarity and detail. Ideally sized to travel anywhere with you, its tough but lightweight construction and included Cubase AI recording software make it a great music-making companion.
Record your music wherever you want
Whether you are a producer, journalist, sound designer or a composer looking to capture great new sounds, the UR22C makes high quality mobile recording a breeze. Housed in a compact, rugged but lightweight enclosure, its 32-bit/192 kHz recording quality, D-PRE preamps and seamless connection with iOS devices via SuperSpeed USB 3.1 Gen 1 with USB-C delivers a superb, portable recording setup at studio grade sound level. And the included Cubasis LE iOS recording app means you can start making professional recordings on an iPad straight away while the dspMixFx application allows you to use the included DSP effects with any iOS audio software.
Sit back and enjoy high quality sound
If you are gaming, creating or just listening to live streamed content, the UR22C ensures that you always enjoy the best sound. Thanks to its 32-bit/192 kHz audio quality you can even enjoy professional hi-res audio recordings in their full beauty, with the industry-leading D-PRE preamps and high-quality components guaranteeing highest recording quality. The Loopback function allows you to seamlessly mix live and playback audio, with effects if required, for an enhanced experience, while the UR22C's SuperSpeed USB 3.1 Gen 1 with USB-C ensures you always have a reliable, fast connection.