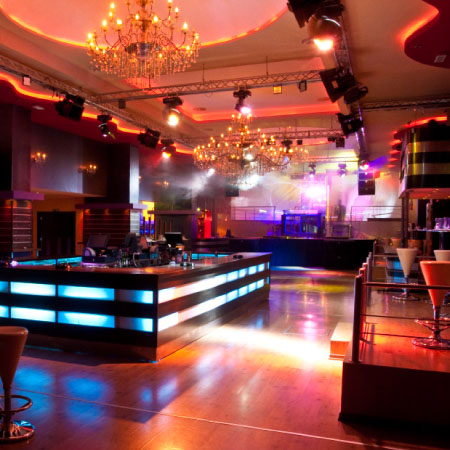 ATHENS TCS62
The 2 way full range TCS62 is a compact passive 6.5″ 700 Watt arrayable loudspeaker system that is ideally suited for a wide range of speech and music sound reinforcement applications. Designed to work in conjunction with Turbosound loudspeaker management systems, the TCS62 provides optimal infill, front and downfill performance – and the compact size makes it an exceptional choice for under balcony and monitoring applications.
TCS62 arrayable loudspeaker features a carbon fibre loaded 6.5″ low frequency driver with a low mass voice coil for improved transient response and an aluminium dome 1″ neodymium motor compression driver mounted on a 100° horizontal by 60° vertical converging elliptical waveguide. When the waveguide is rotated 90° from the standard position, a 60° horizontal by 100° vertical dispersion is achieved, making TCS62 ideal for an even broader range of applications. All drivers are matched with an internal passive crossover network in a reflex-loaded enclosure. The rear panel connector plate carries Neutrik speakON* NL4 and barrier strip connectors for input and link connections to additional enclosures.
Finished in a highly durable semi matt black paint, the cabinet is constructed from 12 mm (½") birch plywood – and includes a rugged powder coated perforated steel mesh grille backed with reticulated foam. Internal M8 and M6 threaded rigging points are provided for suspension in any orientation, or mounting with dedicated brackets – available separately.
Architecture & Engineering Specifications
The speaker shall be of the full range, two-way passive type consisting of one 6″ (162 mm) LF driver and one 1″ (25 mm) HF compression driver. Performance specifications of a typical production unit shall meet or exceed the following: frequency response, measured with swept sine wave input, shall be flat within ±3 dB from 60 Hz to 20 kHz and within -10 dB from 50 Hz to 20 kHz. Nominal dispersion, at -6 dB points, shall average 100° H x 60° V, rotatable. Nominal impedance shall be 8 Ohms. Power handling shall be 175 Watts continuous, 700 Watts peak. Sensitivity, measured on axis, mean averaged over stated bandwidth, shall be 90 dB, 1 Watt @ 1 metre. Maximum SPL (peak), measured at 1 metre with music program at stated amplifier input, shall be 118.5 dB. Dimensions: 224 mm high x 402 mm wide x 198 mm deep (8.8″ x 15.8″ x 7.8″). Net weight: 6.9 kg (15.2 lbs). The loudspeaker system shall be the Turbosound TCS62. No other loudspeaker shall be acceptable unless submitted data from an independent test laboratory verifies that the above combined performance / size specifications are equaled or exceeded.