CASIO KEYBOARD LK265 light key
0.00 EGP
Enhanced high-quality basic functions!
Improved sound quality and keyboard feel

All built-in tones, including piano and acoustic instrument tones, now sound better than ever before! 48-tone maximum polyphony provides plenty of margin to minimize the chance of notes being dropped when tones are layered and when playing with Auto Accompaniment.
* 

Acoustic & Highly-compressed Large-waveform

 Piano-style keyboard
An easy-to-play keyboard with an appearance resembling that of an acoustic piano.
 Touch Response
Touch Response let's you add delicate nuances to notes by varying how much pressure you apply to keyboard keys.
 Digital effects
Use effects to add reverb for more depth and breadth in your music.
Powerful lesson functions!
Lessons functions guide you along the way to music proficiency
 Step Up Lesson
To master a song, it is best to break it up into short phrases, master each of the phrases, and then put everything together. Step Up Lesson does exactly that, providing you with the support you need to improve your play.

 Perfomance Evaluation
Your lesson score appears on the display screen.
 Voice Fingering Guide
If the keyboard senses you are having problems, it will help you by calling out finger numbers in a simulated human voice.
 Lesson part select 
(right hand, left hand, both hands)
Built-in songs cover a wide range of genres for lesson play and for your listening enjoyment. Includes Exercise phrases!
* 

The Song Book does not include music for Exercise phrases. Due to copyright restrictions, some Song Bank tunes may not be included in the Song Book.
 Metronome feature for lesson support
New entertainment features!
Makes music more fun than ever before
 Sampling function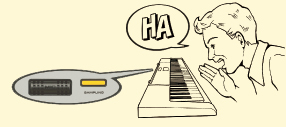 The sampling keyboard's built-in microphone enables anyone to sample voices or nearby sounds easily. You can enjoy the sampled sounds by playing them on the keyboard as tones, or by sounding them as tonal sounds at selected points in built-in rhythms.
Keyboard Play

You can record your voice to play on the keyboard.
Voice Percussion

Up to 5 recorded voices can be input into preset rhythms to create "Voice Percussion."
 ADDING EFFECTS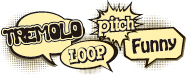 The keyboard is equipped with 10 types of effects for changing sampled tones, moreover, providing even more ways of enjoying the sampling function.

 MIC IN jack for sing along
Sing along with built-in songs or songs loaded from outside sources.
Designed and engineered to help you sound your best!
Play music from around the world
 A wide selection of tones (400 high-quality tones)
A wide selection of musical instrument tones supports play of songs from various genres.
 150 rhythms and Auto Accompaniments for Latin music and other styles from  around the world
An advanced Auto Accompaniment feature provides you with access to a large collection of ethnic rhythms from around the world, with a special emphasis onLatin rhythms.
In addition to Bossa Nova, Samba, and other basic rhythms, you also get Cumbia, Reggaeton, Calypso, and more!
 Musical Information Function (Large, Backlit LCD)
A wealth of information is displayed to support your keyboard play.
USB port 

for computer connection 

*

General MIDI 

(GM Level 1) support allows connection with a computer or another GM-compatible device.
* 

Supported operation systems: Windows ® XP Home Edition (SP2 or later), Windows ® XP Professional (SP2 or later, 32-bit), Windows Vista ® (32-bit), Windows ® 7 (32-bit, 64-bit), Mac OS ® X (10.3.9, 10.4.11 or later, 10.5.8 or later, 10.6.7 or later)
For the latest news about driver and application support under Windows ® 7, visit here .
 One Touch Preset (150 presets)
One Touch Preset automatically sets up the keyboard to match the currently selected rhythm.
Out of stock
Compare
Description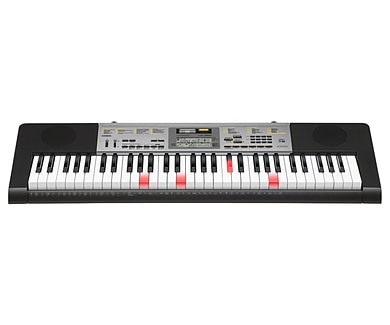 61 keys with Touch Response, 48 Polyphony
400 Tones and 150 Rhythms
Built-in Mic for Sampling