A Tribute to Yesterday's TAMA Superstar
TAMA's signature thin 100% maple shells endow the Superstar Classic with bold, rich tones to awaken your grooves and power your backbeats. Low-mass, low-profile lugs reduce weight on the shells for enhanced resonance across the board. And TAMA's Star-Mount system gives you unbeatable openness from your high toms without stands. Sweetwater knows TAMA enthusiasts will appreciate this Superstar Classic's matching maple bass drum hoops and classic TAMA T-badges.
Celebrating 40+ years of the TAMA Superstar
Since the 1970s, the venerable TAMA Superstar has stood alone. This bastion of quality and affordability has been the session drummer's choice for all things pop, rock, and metal. Today's Superstar is even better in the Superstar Classic, raising the bar yet again for working drummers everywhere.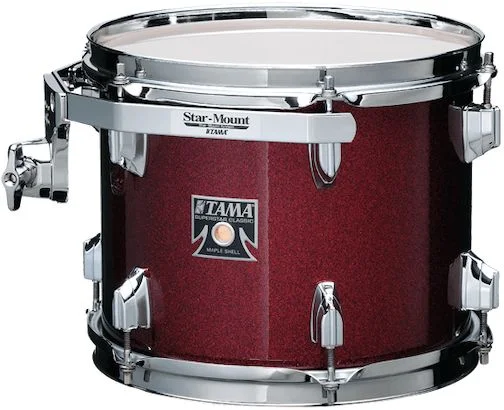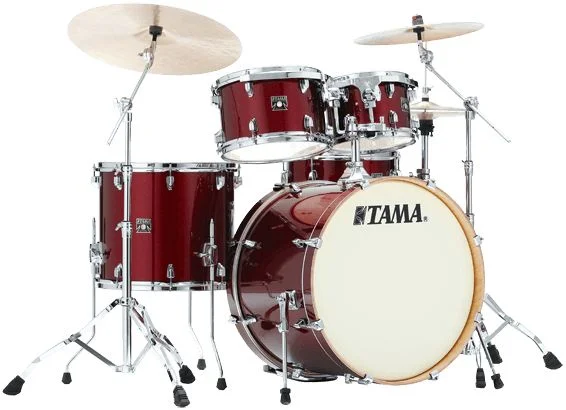 TAMA Superstar Classic 5-piece Shell Pack Features:
Sizes (depth x diameter): 8 x 10″ and 9 x 12″ toms, 14 x 16″ floor tom, 18 x 22″ bass drum, and 6.5 x 14″ snare drum
Thin, 100% maple shells have great attack and projection
45° bearing edges honor the original Superstar
Low-mass, low-profile lugs reduce weight for increased sustain
Star-Mount system won't choke your high toms
Classic T-badges that TAMA lovers will enjoy
MTH600 double-tom holder included
All other hardware sold separately
Tech Specs
Finish:

Dark Red Sparkle

Configuration:

Shell pack with snare

Number of Drums:

5

Snare (Depth x Diameter):

6.5″ x 14″

Mounted Toms (Depth x Diameter):

8″ x 10″, 9″ x 12″

Floor Toms (Depth x Diameter):

14″ x 16″

Bass Drums (Depth x Diameter):

18″ x 22″

Shell Material:

Maple

Manufacturer Part Number:

CK52KSDRP